Culture Connect Featured Event
Annual Yankee Fair and Barn Sale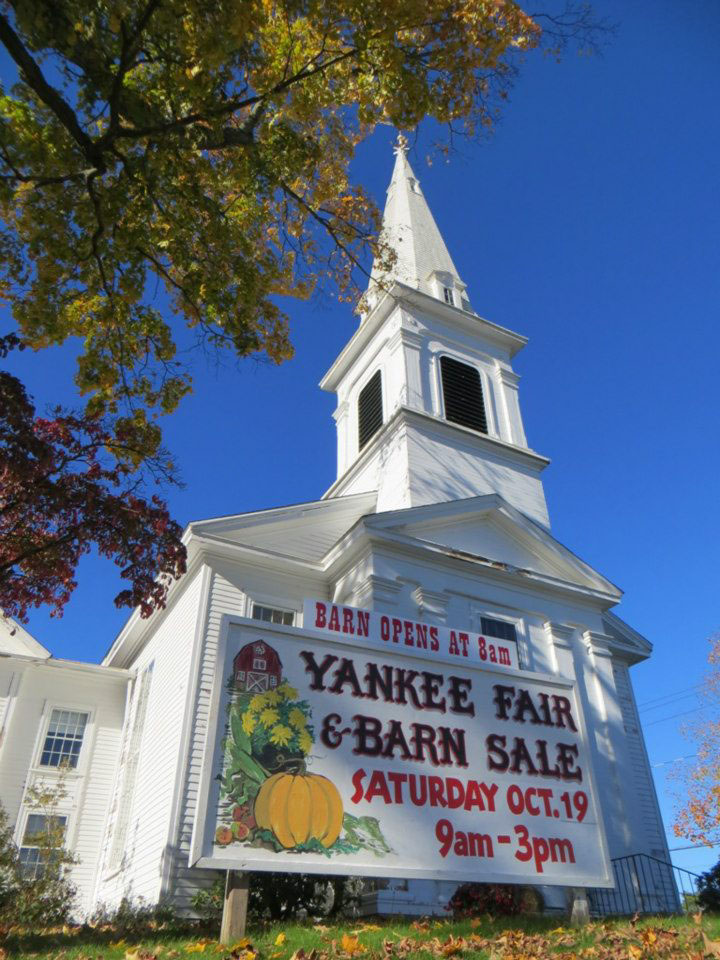 Yankee Fair 2013
FOR IMMEDIATE RELEASE. For more information, call Linae Wutzl (203) 740=2440 or the CCB Office Manager (203) 775-1259
Congregational Church of Brookfield Invites All to Come Celebrate Brookfield's 225th Birthday at the Annual Yankee Fair and Barn Sale
The Congregational Church of Brookfield invites everyone to enjoy a Brookfield and New England tradition by celebrating the 225th Birthday of Brookfield at the Yankee Fair and Barn Sale, Saturday, Oct. 19, from 9 a.m. to 3 p.m. The big red barn next to the church opens at 8 a.m. for early birds.
Explore the big old barn for gently used treasures, including antiques and furniture, home goods, bicycles, electronics and surprises galore. The former parsonage is full of collectibles and treasures
Explore dozens of booths in the Church School wing filled with handmade crafts, quilts, knitted items, baked goods, seasonal décor and gifts as well as plants and books. Pumpkins, mums, cheese, fudge, and much more :).
Browse and bid on silent auction items while listening to music or enjoying food from the outdoor Barbecue Grill, the Bakery and Coffee Shop or a quiet lunch at the White Steeple Inn with table service and pumpkin chiffon pie.
Children of all ages will love the face painting, clown balloon animals and games.
Admission and parking for the Yankee Fair are free. Proceeds support church programs and charities such as the Brookfield Food Pantry and the food pantries of the founding towns of Brookfield: New Milford, Danbury, Newtown, and to the church's Refugee Resettlement Ministry for families who have escaped from wars.
The Congregational Church of Brookfield is at the crossroads of Routes 25 and 133 in Brookfield Center. For more information, call 203-775-1259 or go to www.uccb.org
Venue Information
The Congregational Church of Brookfield
160 Whisconier Road Brookfield, Connecticut 06804